The Process of Becoming a Member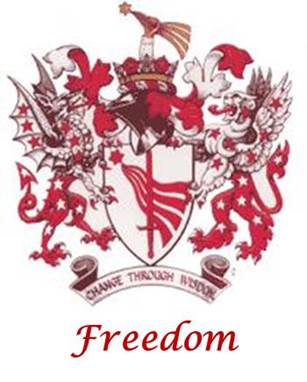 Membership of our company is typically 'Freedom by Redemption': admission by introduction that involves the support of a Proposer and two Seconders, all being existing members of our Company. (Like all Livery Companies, we also share the traditional custom of 'Freedom by Patrimony' - admission by birthright of a child of a Freeman of our Company and of the City.)
We welcome membership applications from all those within the management consultancy profession, particularly consultants who share our values and aims, and our interest in making a difference within the Non-Profit Sector. In detail, our Statutes define membership (becoming a Freeman or Junior Freeman) as follows:
The Freedom of The Worshipful Company of Management Consultants shall be limited to persons who are professionally qualified in a discipline directly connected with or related to the profession and industry or who in the opinion of the Court are or have been engaged, associated or experienced with the fostering and promotion of the profession and industry or practices allied thereto concerned with supporting successful business change and enhancing business performance and who hold or have held senior professional commercial or other positions therein and shall be by Patrimony, Redemption or Servitude as hereinafter provided.
In line with this broad definition, we welcome applications from those who are established in, or in the early stages of, their career in Management Consultancy — as Freemen or Junior Freemen respectively. We hold regular admissions ceremonies throughout the year, typically prior to one of our main events.
Application Form
The first step in becoming a member is to complete an application form and attach your CV as a Word document where indicated at the end. When completed you should send the form and CV as a Word document to your sponsor, who will then liaise with the Clerk and Membership Chairman to arrange seconders. Please click here to download an application form.
Proposer (Sponsor) and Seconders
Three Members of the Company (your proposer and two seconders) will need to support your application and they will complete the relevant sections of your application form. The whole process is electronic and original signatures are not required. If you have difficulty identifying a proposer or seconders, speak to the Chair of the Membership Committee.
Interview
All Candidates are invited to meet with a member of the Membership Committee of the Company, as an informal interview. This meeting provides an opportunity for the Committee to assure the Court that the Candidate understands the objectives and functions of the Company, understands the obligations of Membership, meets the Criteria of Membership and will be a good Member of the Company. Candidates should give some thought before attending the interview as to why they want to join the Company and what they hope to contribute.
Court
All Candidates' names are submitted to the Court, which is the final arbiter on Membership. Once approved for membership by Court and arranged their initial fee payments, new members will be given a username and password to enable them as Approved Members to login to the website where they can register for and attend Company events pending their full admission, as well as benefiting from the wealth of information available to our members through our website. They are also able to complete their professional profile in our membership database and engage with our charitable activities.
Admission Ceremony
As soon as practical after approval, new Approved Members will be fully admitted to the Company as Freemen, or Junior Freemen, at a short formal ceremony, usually held immediately before a Company Event. Progression from Junior Freeman to Freeman is also recognised and celebrated at an admissions ceremony.
Fees
The Admission Fine (admission fee) is payable with the application and is non-refundable. If a Candidate is approved by Court, the appropriate proportion of quarterage (annual subscription) for the remainder of the current Company year will be requested prior to their becoming Approved Members or admitted as Freemen. All prospective members are therefore also asked to complete a Direct Debit mandate for future quarterage payments and the donation to the Charitable Fund. Please click here to download a Direct Debit Mandate which should be printed then completed by hand and returned to the Clerk at our office address. In certain circumstances, members may agree with The Clerk to make one-off payments in settlement of their fees.
Admission to the Livery
Once admitted as a Freeman of the Company, a Member may proceed to joining ("being clothed with") the Livery. A one-off Livery Fine is payable and the Member must be a Freeman of the City of London. The Company will assist in this process. New Liverymen will be clothed at an admissions ceremony, typically prior to one of our main events during each year.