Almoner
 
The Role of Almoner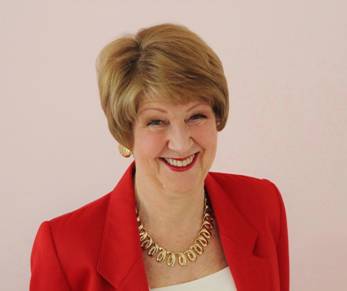 Within the City of London, the role of Almoner is ancient and many Livery Companies both old and modern have an Almoner available to their members.  The Almoner is not a member of the Court but relies heavily on the Master, the Father of the Livery, Past Masters, Wardens, the Clerk and other long serving members to let them know about other members of the Company who are incapacitated through illness, accident or trauma or affected by bereavement, illness of a family member or a personal tragedy. The role is one of being available and approachable and it is entirely for the member him/herself, or their family, to determine whether or not a visit or other contact would be welcomed.  Sadly also when a Member dies, the Almoner is in touch with their spouse or family and with consent, attends their funeral or arranges for other members of the Company to do so.
The Almoner's role is little known to the majority of members and I only discovered its existence myself when my predecessor - Adrian Williams - wrote to me on the death of my mother.  Adrian still continues to take an active interest in the wellbeing of members and provides me with excellent support both in visiting his old colleagues as a friend and letting me know if someone is unwell.
The greatest pleasure for me at a Company event, is to see and sometimes to meet them for the first time, someone I have been in touch with by phone and email when they were ill.  Very often I also meet their spouse or partner for the first time and this is equally important as it is often with them I have communicated rather than the member if they are in hospital or too ill.  I am indebted to wives, husbands and partners of members who have kindly taken my calls - initially as a stranger - and then kept me up to date on the medical progress of the member.
As Almoner I am able to send get well cards, flowers or small gifts on behalf of WCoMC to members who are unwell, in hospital or recovering after an operation, thus letting them know they are being thought about and hopefully cheering their road to recovery.  To be able to do this I do however need to be advised when someone has a problem.
There are a number of ways a Member's needs or circumstances can become known to the Almoner:
through the Clerk, on becoming aware of someone's death or illness;
through Members of the Court or other members of the Company bringing a particular situation to my notice - such as an upcoming operation or diagnosis of a serious illness;
Members who know of any other member whose circumstances are such that the Almoner might usefully make contact are encouraged to get in touch with me directly, or through the Clerk.
by 'self-referral' as explained below
In these days of high stress and pressure on individuals and families I am available as a "listening ear" to any Member of the Company who may be going through turmoil or hardship in their life and who feels they would benefit from an understanding and confidential discussion with someone who can provide an external perspective.  I have spent my working life in HR/Personnel (including coaching & mentoring).  This together with personal life experiences has given me a wealth of knowledge and practical experience to draw upon and use in an empathetic way.  To me, the role of Almoner is to provide an approachable and supportive additional resource for members.
So .... if any member hears of a fellow member who is ill or in need of moral support, or if a member personally has a need for help, please do let me know.  I can be contacted on 020 7586 3456 or 07931 683730 or at almoner@wcomc.org.  Similarly, if a member belongs to any other livery companies or has colleagues who do, I am always happy to make contact with other Almoners to share ideas and ways of providing assistance.
Liveryman Gill King
Almoner